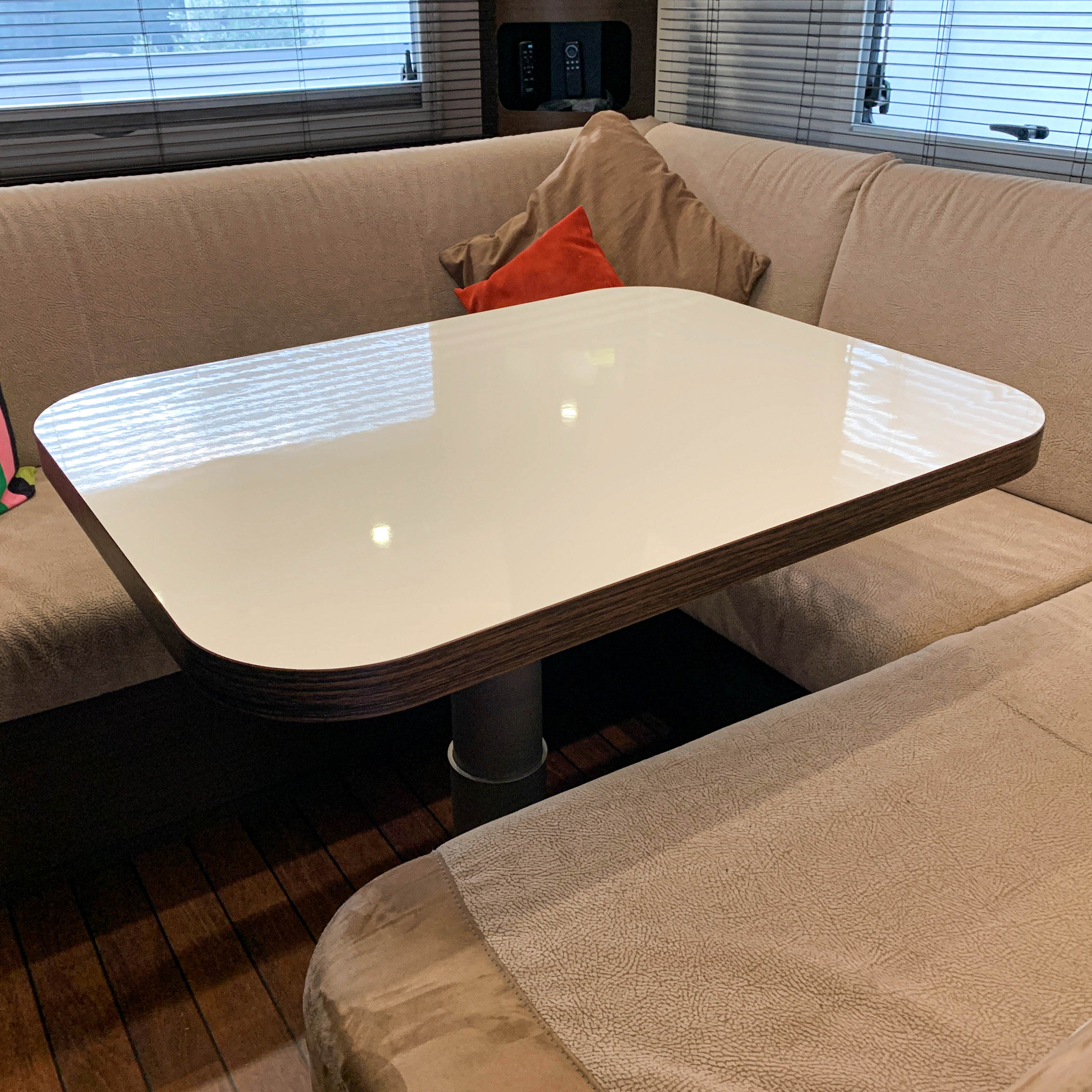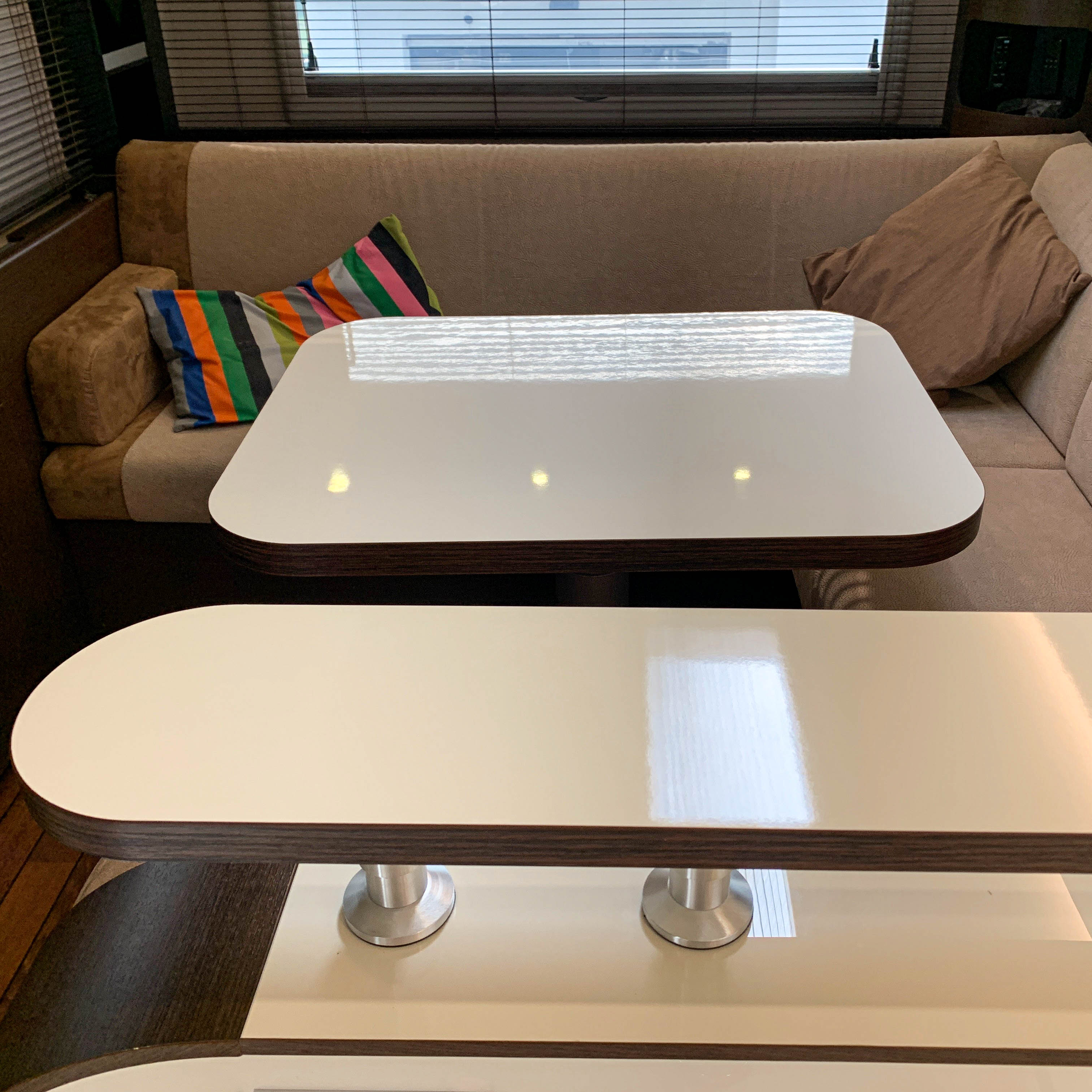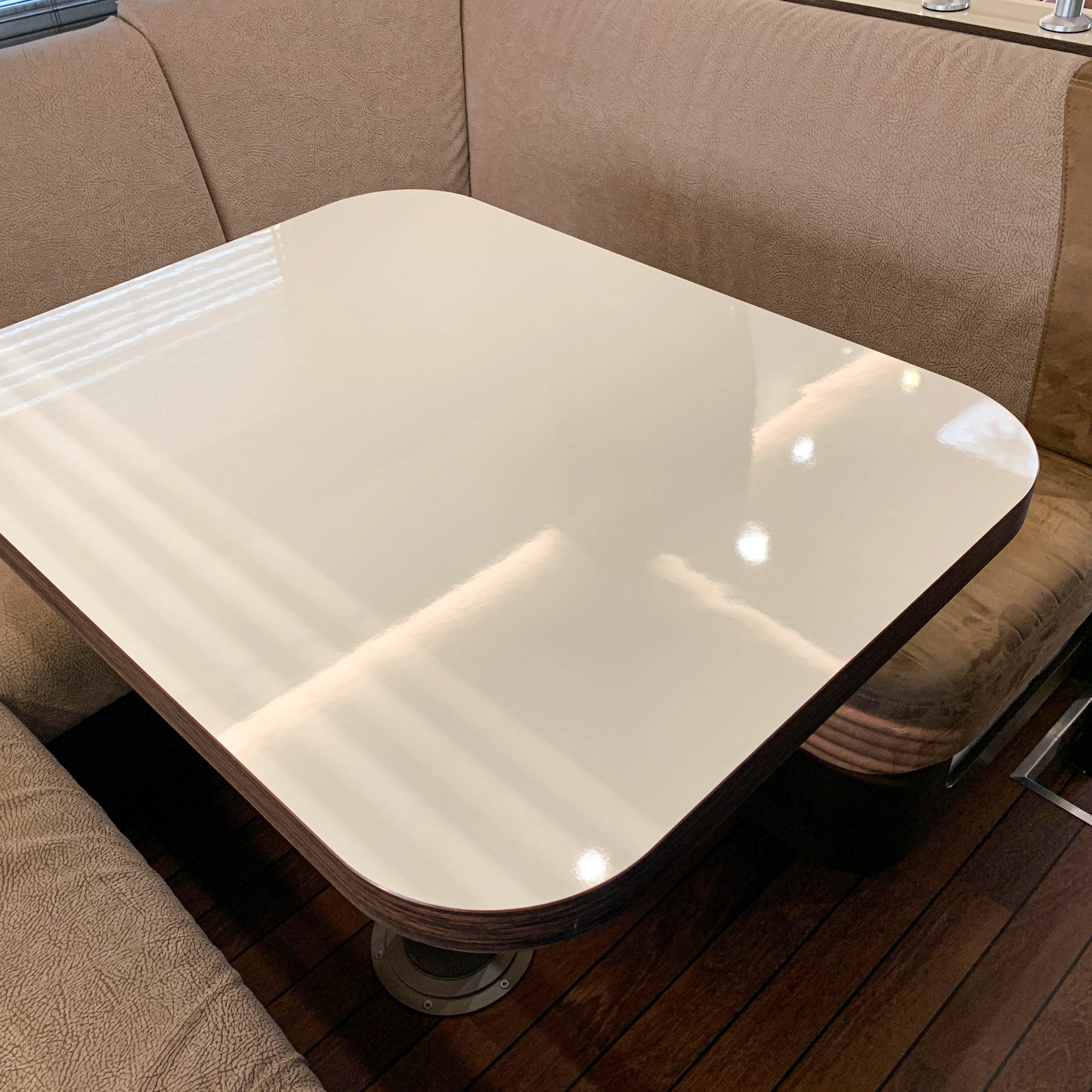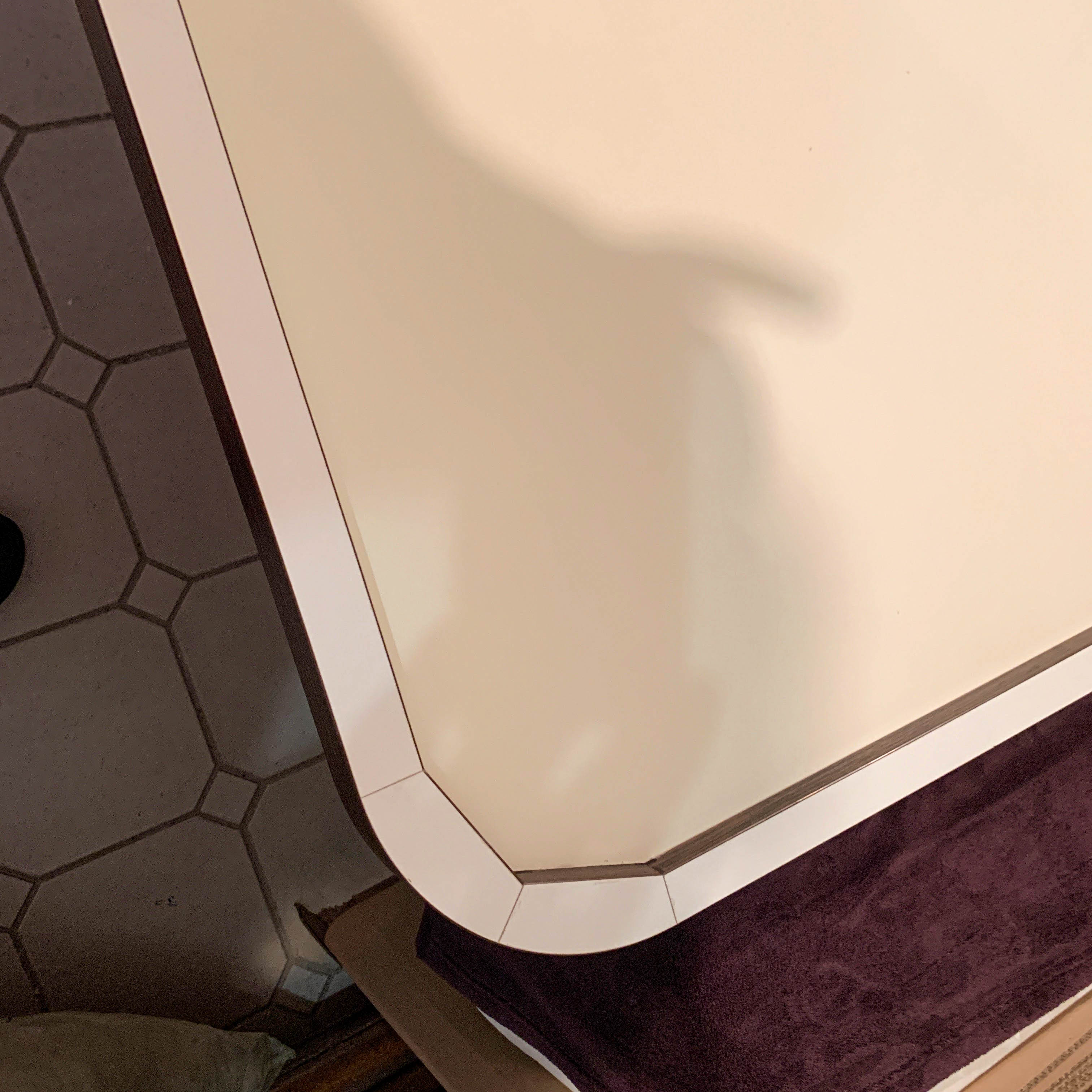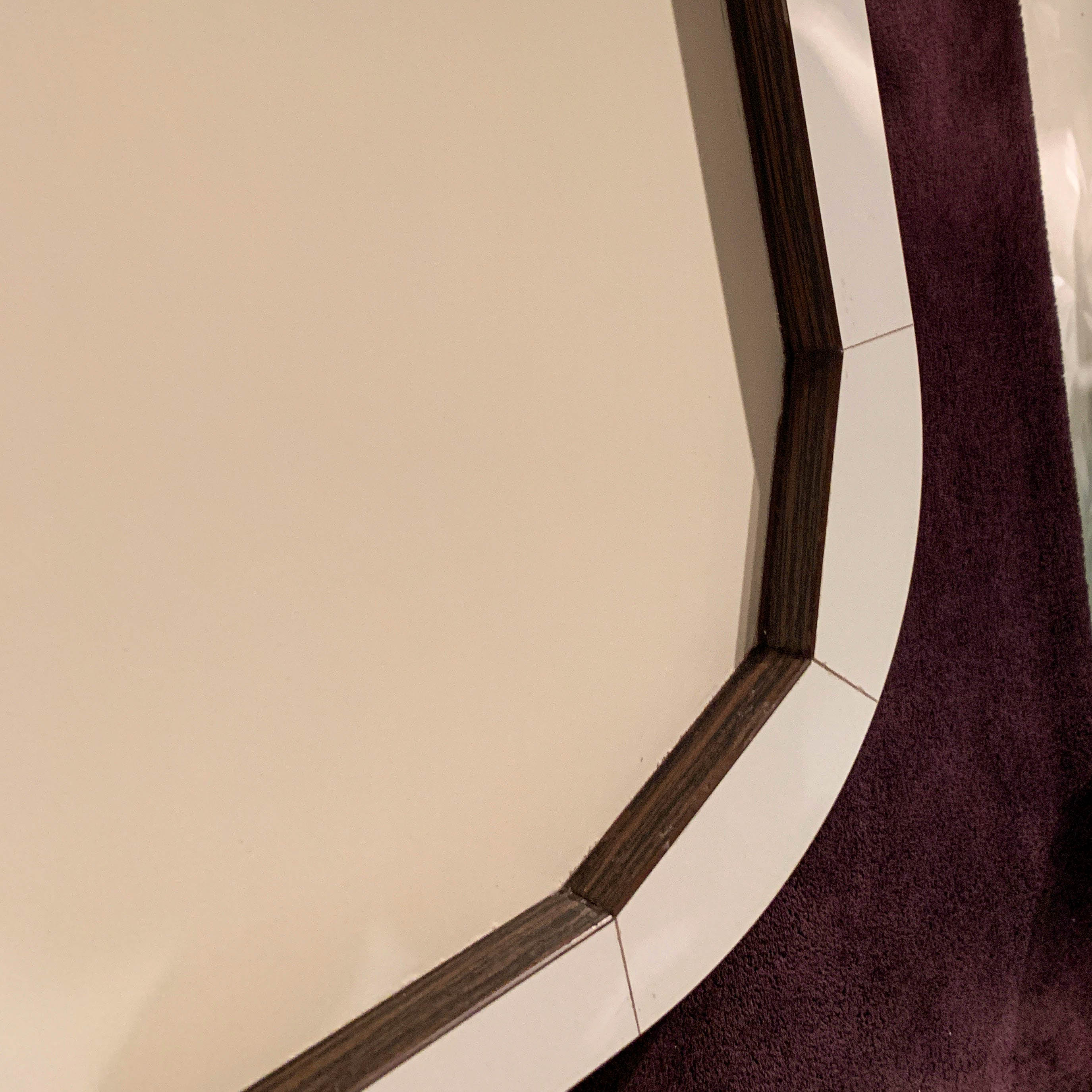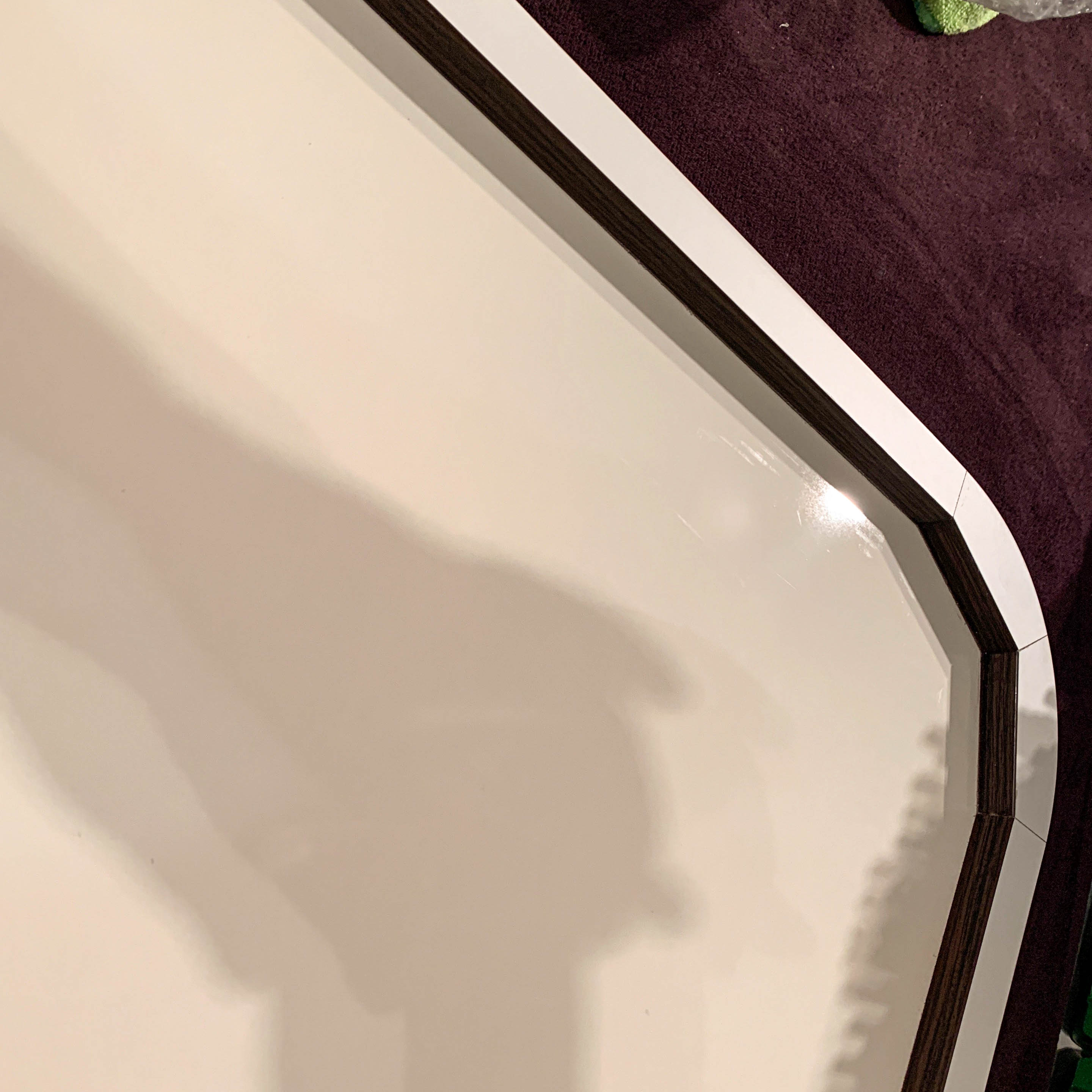 Table top for various Concorde models
Our fantastic customers keep us busy and make us a bit out of breath with orders, which currently extends our usual delivery time of one week.
Secure payment
Pay quickly and securely via PayPal, credit card or instant bank transfer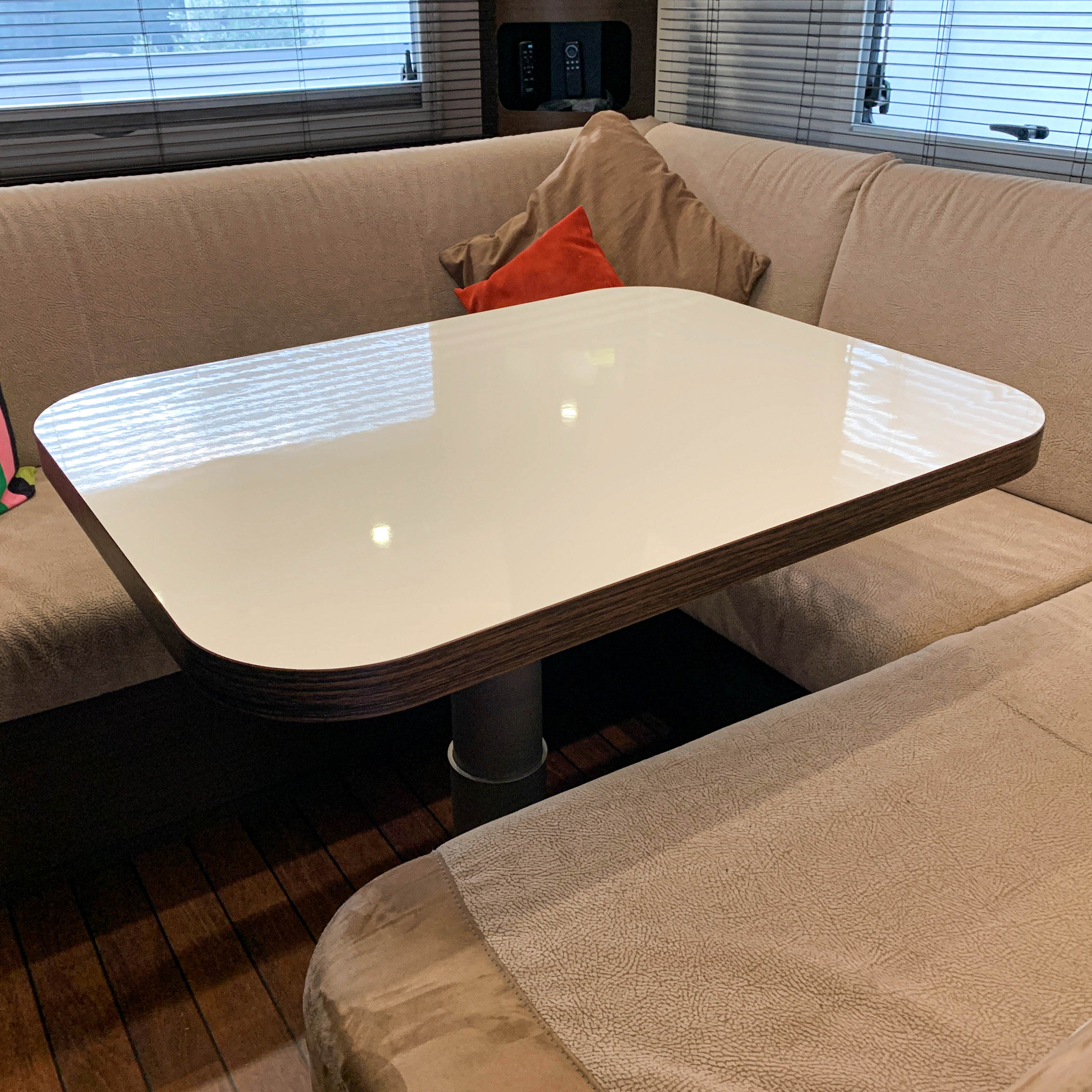 Table top for various Concorde models
If your table has suffered extremely in recent times, your original table is too small or you have had a mishap, I offer you here an alternative to the expensive original spare part.

High-quality, machine-made table top, which can be easily screwed back to the table base with the original screws. Adjustment mechanism is not visible, because we work here with a double edge.

The HPL (High Pressure Laminate) surface coating used is very durable, impact resistant, temperature resistant and easy to clean.

The edges are made of durable ABS material.

Usable in all Concorde models with the rear seating group
The item is not supplied pre-drilled, because we want to offer the table top in the future for other vehicle, which may have a different hole pattern.
Made in Germany
Highest quality & workmanship
Unique in Europe
Innovation from campers for campers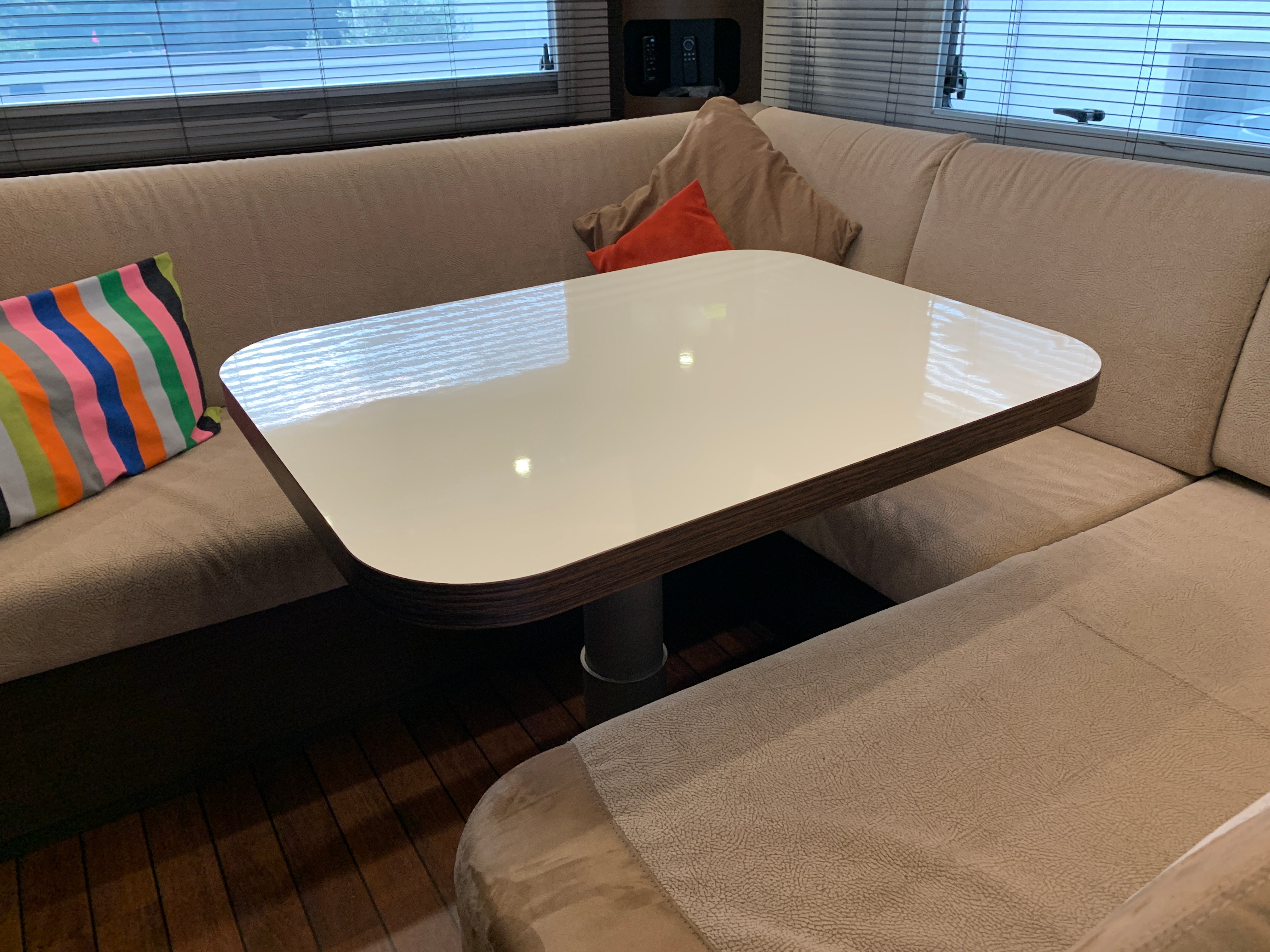 Custom made for you
Treat yourself to a perfect storage surface for the seating area in your camper: we can also manufacture a table top with your desired dimensions, whether square, round or oval.
Your vehicle is not listed? 

Not bad, maybe something works after all :-) 

Feel free to contact us via contact form or email: info@camperboards.de  

Since there are so many differences in the various manufacturers, models and years of manufacture, we need the following data / documents from you:
- Exact model designation
- Year of manufacture
- Pictures
- with and without headrests
- Without backrest upholstery, so that we can look at the seat structure
- of the interior generally because of the color design 

With the documents provided by you, we can determine relatively quickly whether or what can be installed on your vehicle. 

After receiving the data you will get a reply from us within 72 hours. 

Thank you very much. 
You are unsure about the edge color?

In the product images, the different colors should be shown and also appear in the color selection.

If you are still unsure, please feel free to contact us.
How much are the shipping costs? 

Shipping within Germany is free of charge. 
For Austria, Netherlands and France 19,90€ will be charged. 
Shipping to Switzerland and United Kingdom we charge a standard surcharge of 40€. 
Transport to Scandinavia (Norway, Sweden, Finland and Denmark) is charged with 49,90€. 
For the rest of the European Union countries we charge 29,90€ for shipping.  

Attention:Invoicing for Swiss and British customers is without German VAT.The customer must pay customs duties and import tax, which are based on the value of the goods. 
This product has no reviews yet.
This product has no reviews yet.
This product has no reviews yet.