Our categories at a glance
Must Have Categories
About Camperboards
Camperboards was born in a motorhome, of course. Where to put the coffee maker, why are the spices not handy and where do I charge the cell phone now?
Our camper also did not have enough storage space. From Leverkusen, thanks to the online store, Camperboards supplies customers throughout Europe to fulfill their desire for more storage space in the camper, van or caravan.
Sustainability
We always take the shortest route and work with a regional carpenter. For our cutting boards we use only bamboo. Bamboo grass grows up to one meter per day and is therefore a rapidly renewable resource. This means that a large amount can be cut down each year without endangering the stock. Our cutting board is well suited for allergy sufferers, as there is no evidence so far that the plant causes allergies after processing.
Custom made
Our storage systems are made to measure and are manufactured by a regional master carpenter. Of course, according to our specifications and drawings. A CNC milling machine ensures the highest degree of precision. A surface coating of HPL laminate (High Pressure Laminate) ensures that our boards and shelves are very durable, impact resistant and temperature resistant.
Service
The customer is king! Camperboards always has an open ear for your wishes, as we can be reached at any time via our store and social media channels. Wolfgang and his team are happy about every visit, because with us campers always find a place, gladly also spontaneously. We look at your camper together and if you like, we install your desired product immediately.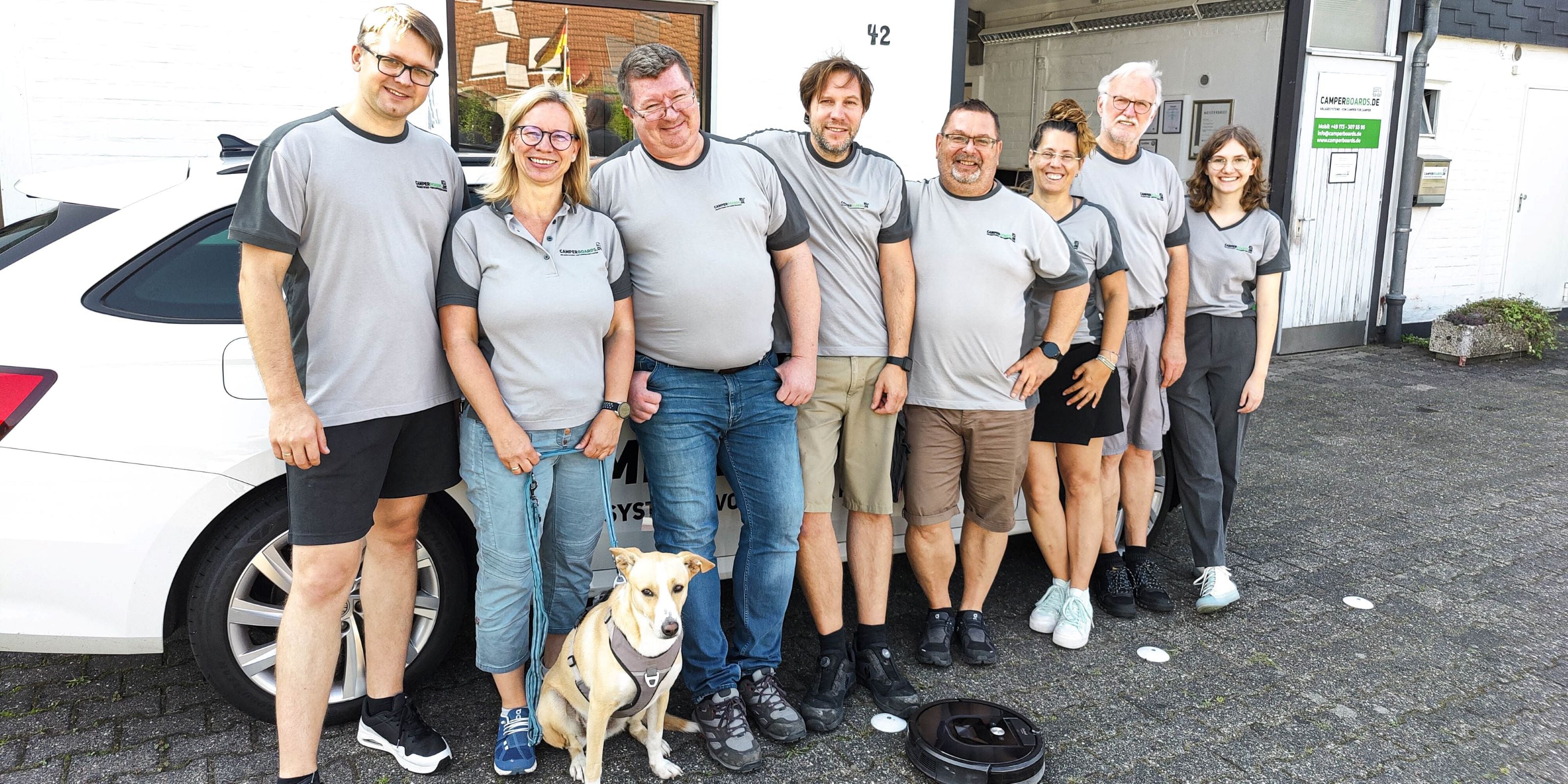 There for you
Online & Offline
Camperboards is always happy about visitors, because with us every camper will find enough space and an open ear, with pleasure also spontaneously with a cup of coffee. We look together at your camper and if you like, we build you your desired product immediately.