Cutting board with sink cover for Concorde models
Our fantastic customers keep us busy and make us a bit out of breath with orders, which currently extends our usual delivery time of one week.
Secure payment
Pay quickly and securely via PayPal, credit card or instant bank transfer
Our bamboo cutting board for the sink in your motorhome
The cutting board from Camperboards scores with practical 2-in-1 function, because you can also use it as a cover for the sink.

Our bamboo cutting board is made with a recess that makes it easy for you to insert and remove. Suitable for round sink with 360mm inner diameter.

The rounded juice groove ensures that no liquid spills when processing food in the camper.

During the trip you can safely store kitchen utensils in the sink thanks to the cover.
We have the cutting board made from environmentally friendly bamboo by a regional carpenter. The 3-layer processing offers the best possible stability and fits perfectly into the sink thanks to machine manufacturing.

The edges of our cutting boards are ground and rounded. This prevents chipping and allows for thorough cleaning.

The sink cover is not delivered pre-treated!


Bamboo grass grows up to one meter per day and is therefore a rapidly renewable resource. This allows a large amount to be cut down each year without endangering the stock. The cutting board is perfect for certain allergies, because so far there is no evidence that the plant is harmful to allergy sufferers after processing.


To enjoy our cutting board for the sink for a long time, I recommend you to wipe it with a soft cloth and a little oil before the first use and at least once a month. This is enough for maintenance. As oil you should use special bamboo care oil.

Alternatively, the following oils will also work:

Olive or coconut oil
Made in Germany
Highest quality & workmanship
Unique in Europe
Innovation from campers for campers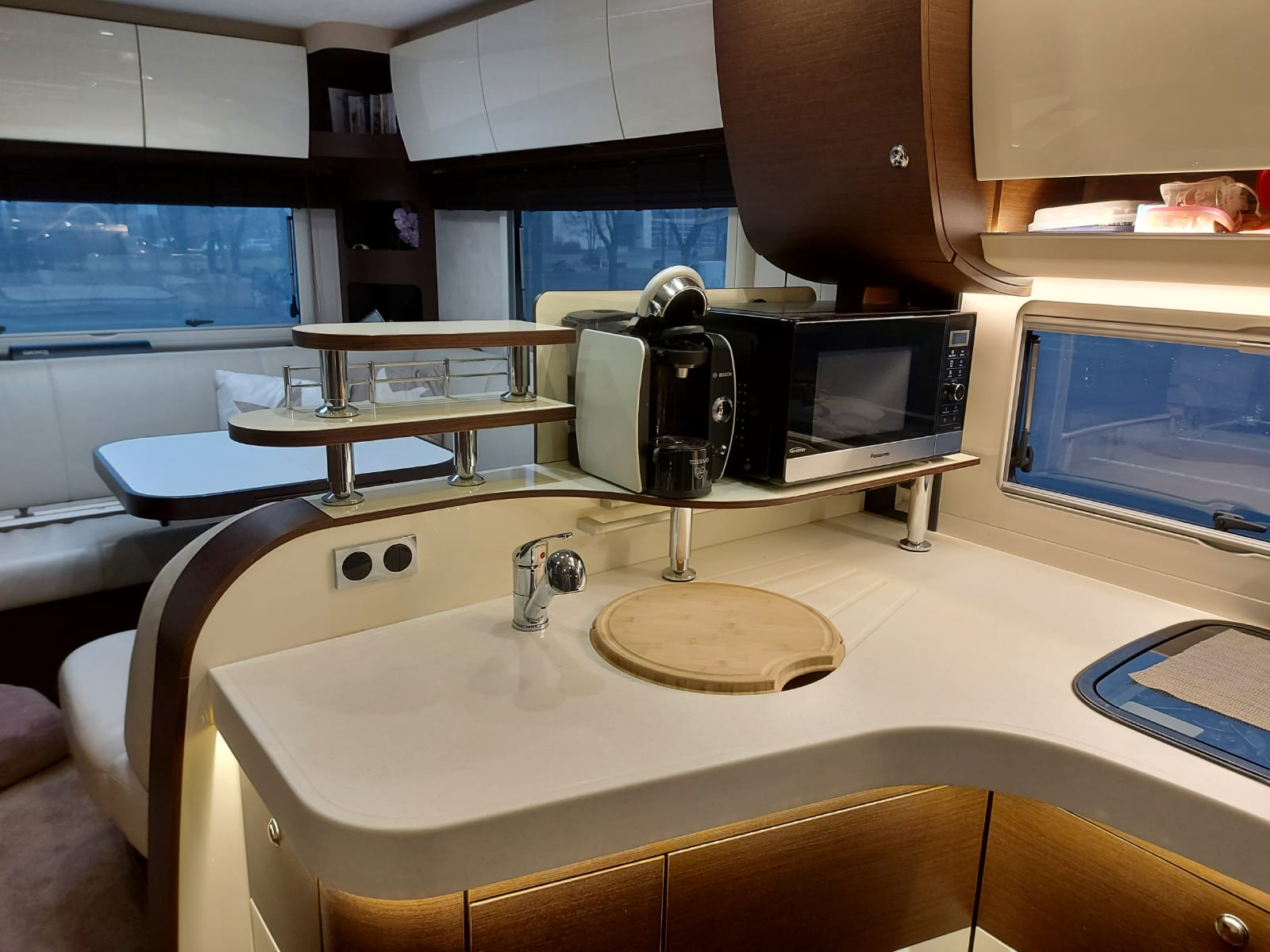 Practical 2-in-1 functionality
For even more space in your camper, motorhome or caravan: The cutting board from
Camperboards scores with a practical 2-in-1 function, because you can also use it as a cover for the sink.
sink.
Your vehicle is not listed? 

Not bad, maybe something works after all :-) 

Feel free to contact us via contact form or email: info@camperboards.de  

Since there are so many differences in the various manufacturers, models and years of manufacture, we need the following data / documents from you:
- Exact model designation
- Year of manufacture
- Pictures
- with and without headrests
- Without backrest upholstery, so that we can look at the seat structure
- of the interior generally because of the color design 

With the documents provided by you, we can determine relatively quickly whether or what can be installed on your vehicle. 

After receiving the data you will get a reply from us within 72 hours. 

Thank you very much. 
You are unsure about the edge color?

In the product images, the different colors should be shown and also appear in the color selection.

If you are still unsure, please feel free to contact us.
How much are the shipping costs? 

Shipping within Germany is free of charge. 
For Austria, Netherlands and France 19,90€ will be charged. 
Shipping to Switzerland and United Kingdom we charge a standard surcharge of 40€. 
Transport to Scandinavia (Norway, Sweden, Finland and Denmark) is charged with 49,90€. 
For the rest of the European Union countries we charge 29,90€ for shipping.  

Attention:Invoicing for Swiss and British customers is without German VAT.The customer must pay customs duties and import tax, which are based on the value of the goods. 
This product has no reviews yet.
This product has no reviews yet.
This product has no reviews yet.